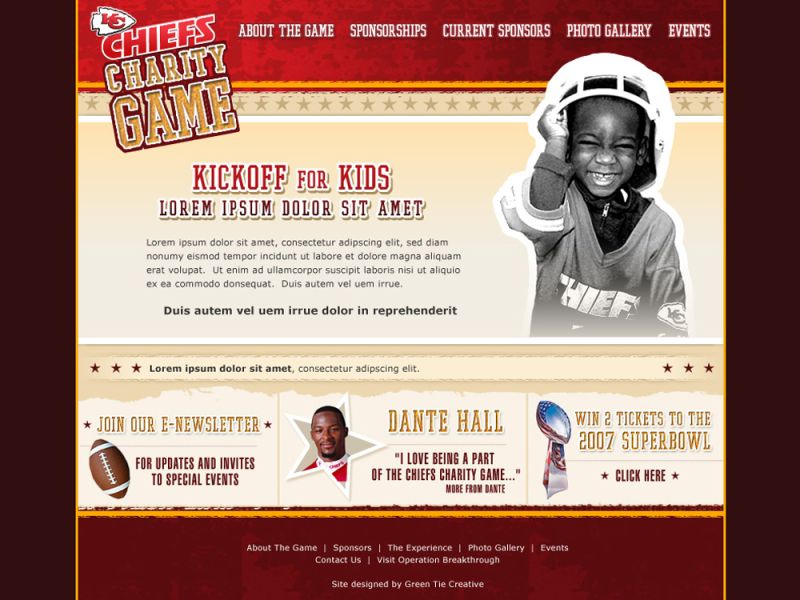 Kansas City Chiefs Partner with GreenTie.com to Boost Charity Fundraising Results
The Kansas City Chiefs partner with Tim Tiegreen at the Award Winning Website Development Firm, GreenTie.com to boost the fundraising results of the Annual Chiefs Charity Game.
In the first year, GreenTie.com boosts the fundraising totals from $19,000.00 to over $1,000,000.00. Year-after-year a new dynamic website and Kansas City charity feature is launched and the fundraising totals continue to grow.
About GreenTie.com
In 2001, GreenTie.com bridged the technology skills gap by connecting clients to a single account manager for instant helpdesk support on all web products and hosting accounts. The affordable Internet Support Packages continue to ensure every size of business has online security, website maintenance and unlimited Internet support an email, text or phone call away.
Images and interviews are available upon request at http://greentie.com.